Where we are
Our official store is located in Tuscany . We are in Livorno in Via Roma 130. Here you will find the scent of the past, the charm of elegant and timeless lines. But also the feeling of lighting up a piece of history, with the same gestures of our grandparents.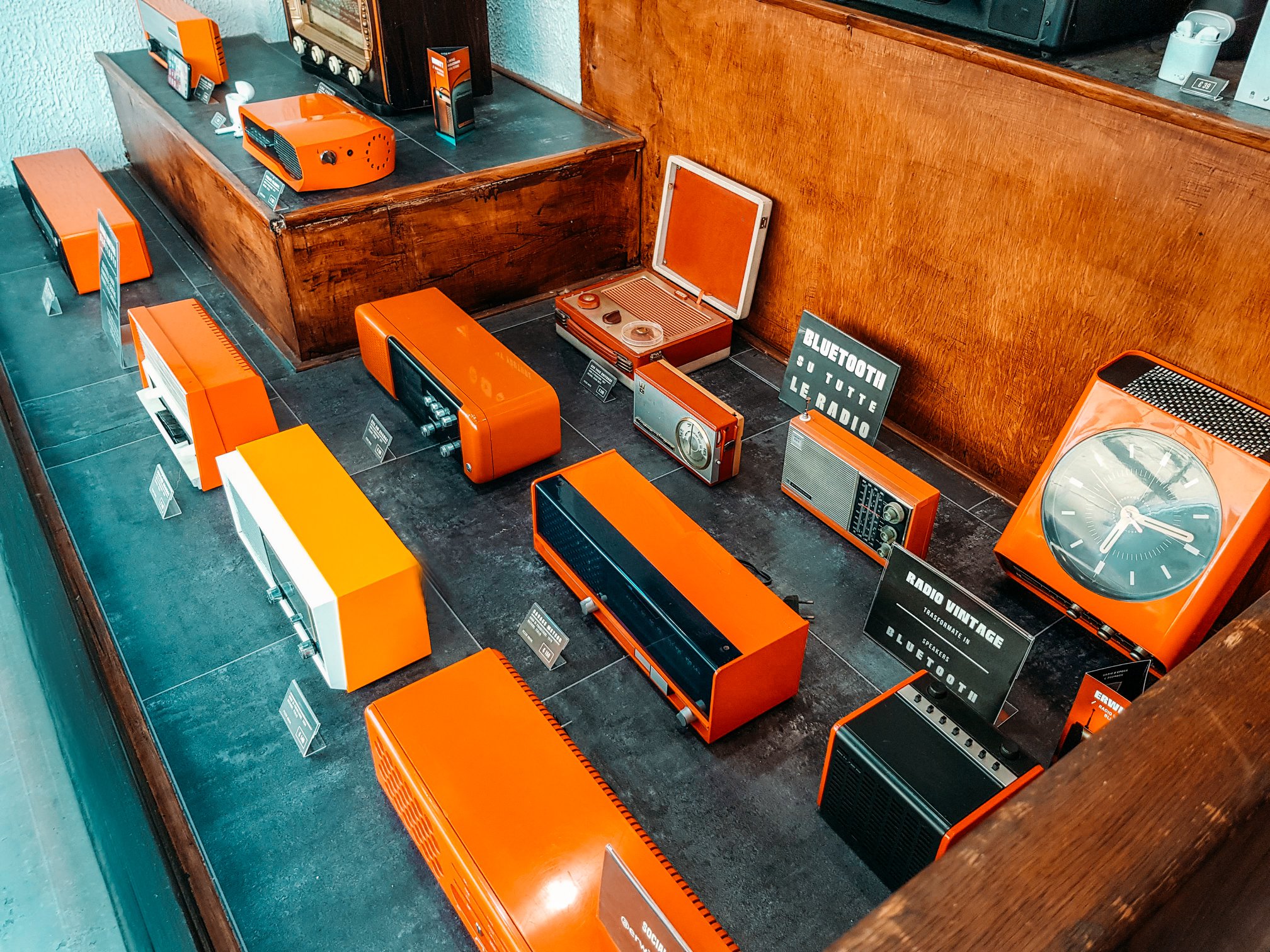 We are always on the hunt for these little vintage jewels from the last century. We visit antique dealers, collectors and markets throughout Europe to find the best specimens. It takes us a long time to find these treasures in excellent condition.
Would you like to hear and touch a radio you've seen on our site? Book a visit to our store, write to us through the site chat at the bottom right. By appointment, we will dedicate all the time necessary to show you our products.
We are at your disposal via the integrated LiveChat or using the form below for any info:
photos, videos, curiosities or model-specific technical data .

Alternatively you can contact us via:
WhatsApp +39 351 900 8957
Instagram Direct Message Instagram.com/erwittradio
Mail info@erwittradio.com .